Vistaprint Promobox: A monthly selection of new promotional print in your letterbox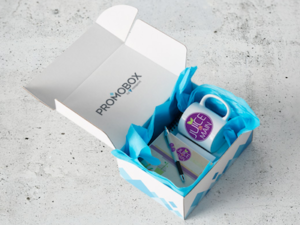 Vistaprint has come up with a creative way of bringing their wide variety of commercial print to the attention of their clients, the Promobox.
The Promobox offers a selection of commercial print with the customer´s name and logo. The online client page has a number of variables which can be adjusted to order more pieces. Vistaprint have a special offer for the first month of US$5. The normal Promobox will cost US$24.99 per month. For many companies the Promobox will be an inspiration for promotional materials and US$24.99 is a steal for a selection that will be worth roughly ten times that. We do not know when Vistaprint will launch its Promobox in other countries.
View this promotional offer via this link on the US website.