Printmedianieuws/blokboek mediapartner voor Benelux Online Print Event 2019
Printmedianieuws/blokboek is mediapartner voor het komende Benelux Online Print Event in Antwerpen. Een vol dagprogramma staat ook dit jaar weer garant voor volop kennis delen en netwerken.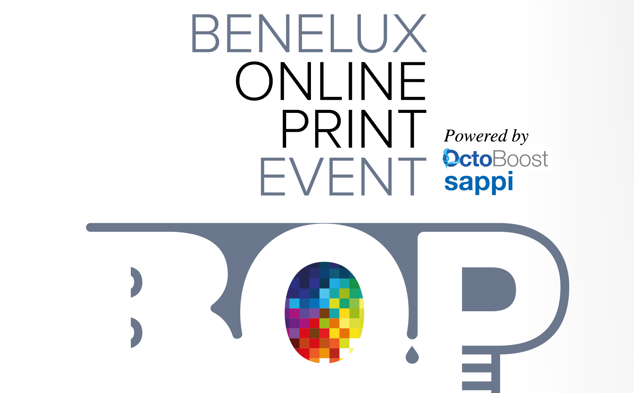 Het programma op 9 mei is als volgt:
09u45 – Welcome and registration
10u30 – Opening  Benelux Online Print Event – Jos Steutelings (B),
VIGC – English
10u40 – Developments and trends in the online print industry 2019 – Bernd Zipper (D), Zipcon – English
11u20 – Establishing a large format digital printing company with a good marketing strategy – Franky De Meyer (B), www.reclameonline.be – Dutch
11u50 – Print in times of E-commerce, Artificial Intelligence and Automation – Anna Oñate (A), Octoboost – English
12u20 – Lunch
13u40 – A niche online print case by means of personalization – Richard Askam (UK), www.ballpix.co.uk – English
14u10 – Online Print & The API Economy – Martijn Eier (NL), Cloudprinter.com – English
14u40 – Added value of mass customization and digitization in todays business – Prof. Christian Gülpen (D), RWTH Aachen University – English
15u20 – Break
15u50 – Real life business transformation with omnichannel communication – Christoph Grunicke (D),
XMPie – English
16u20 – How to successfully start an online platform? – Marco Aarnink (NL), Print.com – Dutch
16u50 – Managing a European client base with thorough automation – Michael Fries(D), Onlineprinters – English
17u20 – Round up – Jos Steutelings (B), VIGC – English
17u30 – Networking reception
18u00 – Guided evening walk Antwerp ZOO
19u00 – VIP-dinner sponsored by Aleyant Pressero by Four Pees
Op de volgende dag is er een bedrijfsbezoek gepland bij Control Media.
Inschrijven via de speciale #BOPE2019 website. VIGC-leden krijgen korting.