Renz at Argos Inspiration Days in Brussels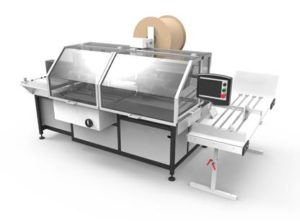 Top companies in the graphical industry, such as : Canon, Xeikon, Flint, Renz, Hunkeler, Plockmatic, Adobe, Multigraf and Argos Solution, organize together this first European trade fair under the name Argos Inspiration Days.
The focus is on the UV coating machines of ARGOS Solutions, the leading European manufacturer from Enghien, Belgium, with more than 20 years of experience in this area.
In addition to the ARGOS products, the workflow shown from pre-press to the final product.
RENZ presents:
Among other things as punching and binding, RENZ presents the Inline 500 Compact and thus shows it complete productionprocess in Calendar production for digital and regular produced products.
The event will be held from 6 to 8 March from 10:00 to 17:00. Wednesday until 9 pm, at the Autoworld Museum, Brussels, Belgium
Everything else and registration for free tickets can be found at:
www.argosinspirationdays.com
Download the Free invitation here
FreeTicket_Argos_Innovation_Days_web