Nepnieuws lucratieve business
Meer dan 200 miljoen dollar zou er verdiend worden met advertenties op Amerikaanse websites die nepnieuws of politieke progaganda publiceren. Dat meldt marketingplatform Emerce op basis van een studie van de Global Desinformation Index (GDI).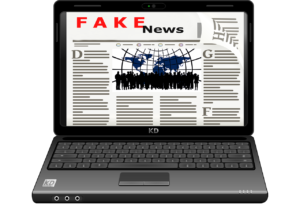 De makers van de Desinformation Index zijn zeer pessimistisch over het huidige online landschap:
"Our online space has been hijacked by those seeking to disinform. We are reaching a tipping point where the web could lose its positive role as a platform for the free flow of information and ideas."
Redenen voor het verspreiden van nepnieuws liggen dikwijls in financiële motieven, maar ook ideologische beïnvloeding speelt een grote rol.
Het onderzoek is hier te downloaden in PDF.

BLOKBOEK.COM EN PRINTMEDIANIEUWS: HET OPTIMALE DOELGROEP BEREIK