StoreFront 4.0 makes Agfa´s web2print solution responsive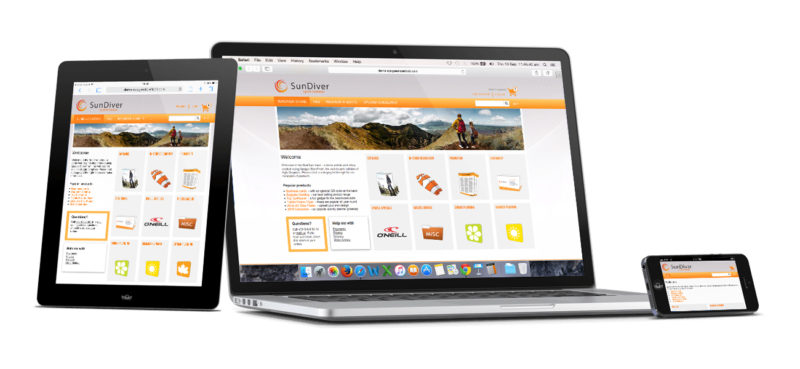 The new version 4.0 of Agfa´s cloudbased web2print solution not only gets "save to quote" functionality, but is also fully responsive so mobile users can make use of the service. Read more in the press release below about StoreFront 4.0 and how you can save on packaging and posting.
PRESS RELEASE
Agfa Graphics releases version 4.0 of StoreFront, its cloud-based web-to-print solution 
Mortsel, Belgium – March 31, 2017
Staying true to its commitment to clients' cutting-edge needs, Agfa Graphics has released the next generation of its StoreFront software. This cloud-based web-to-print solution enables print buyers to place orders online 24/7 and the new StoreFront 4.0 now features responsive stores for optimal ease of use, a 'save for quote' functionality for convenient pricing information and advanced packaging algorithms for cost-effective shipping. 


Easier access on mobile devices
E-commerce keeps on booming. Customers love – and often expect – products to be just a few clicks or 'touches' away. Print buyers are no exception, and that's where StoreFront's responsive web-to-print stores come in. Fully optimized to be viewed on both smaller screens (e.g. mobile devices) and large desktop monitors, store pages automatically adapt to any device for easy reading and ordering.
"StoreFront's responsive design minimizes scrolling and zooming, and maximizes the print buyer's comfort," explains Andy Grant, Global Head of Software, Agfa Graphics. "Even in the B2B market that StoreFront focuses on we're seeing a marked increase in the number of visitors accessing private stores using a phone or tablet. A responsive store design is not only important for increasing the conversion rate, it has also become a go/no-go criteria for business customers."


Get quotes to customers faster
Another addition to StoreFront 4.0 is the 'save for quote' functionality. It allows resellers and agencies to get instant pricing information for an entire product bundle (including shipping costs), offering more efficiency and ease of use in preparing quotes for customers.
"Let's say a print buyer needs a quote for priority shipping a large quantity of posters for a concert, or several different products for a promotional campaign – StoreFront swiftly displays the total cost for the entire project," says Grant. "White label shipping is a growing market in which such a feature allow printers to compete more efficiently." 


Optimize shipping costs
Shipping is a key part of e-commerce. In StoreFront 4.0 the shipping module is completely reworked with new packaging algorithms for the grouping of order items and for calculating the optimal number of boxes needed for shipping. Also a new packaging type has been introduced for posters, banners and alike types of signage; these products can now be combined on a single packaging roll.
"The result of these optimizations? Minimal shipping costs and maximum efficiency for the print seller," adds Grant. "In the competitive print market, auxiliary costs like shipping can be a deciding factor for buyers. Optimized packaging helps print service providers get an edge over the competition."
---