The Label Collective Group invests in SEI LabelMaster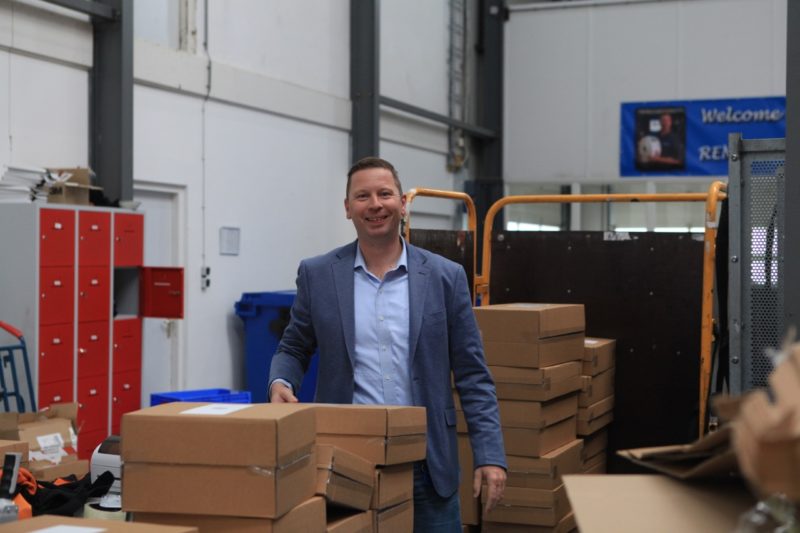 The Label Collective Group in Haaksbergen, the Netherlands, is a fast-growing company selling stickers and labels, mainly online. The company recently invested in an industrial laser die-cutting system by Italian manufacturer SEI, the LabelMaster. CEO Richard Rensen speaks freely about his ambitions and the new direction of the company.
Businessman
Rensen is not originally from the graphic or label industry. He is from a family of businessmen. Twenty years ago, his father started a Cash Converters franchise shops. Australian Cash Converters are pawn shops. After a career in the navy Richard Rensen decided to join his father´s shop as a buyer. This eventually led to his own pawnshop in Enschede. "It was a success from the very first day, buying and what we didn´t sell in the shop, we sold via eBay. It all went fine, we dispatched many packages and every package needed a label. So, I started buying labels. First a roll and later containers full from China which I in turn sold on eBay."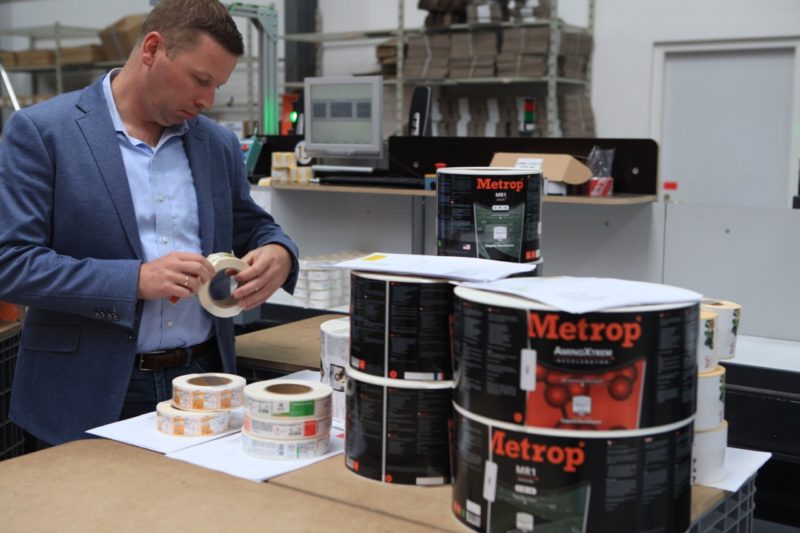 Growth and ambition
Richard decided to focus on stickers and labels and went to live in China for a couple of years to oversee the production locally. Back in the Netherlands Richard got in touch with Venturelab, an initiative of the University of Twente. Venturelab connects smart students with entrepreneurs to realize their potential. He learned that it was important to first serve the local market before expanding abroad. Currently 50% of the label manufacturer´s turnover comes from the European market outside the Netherlands. Richard is determined to conquer America as well.
He started the production of labels in the Netherlands in 2012 and in 2014 Richard left the pawnshop to focus solely on labels. His brands are Etiket XL, LabelDiscounter and Etinq.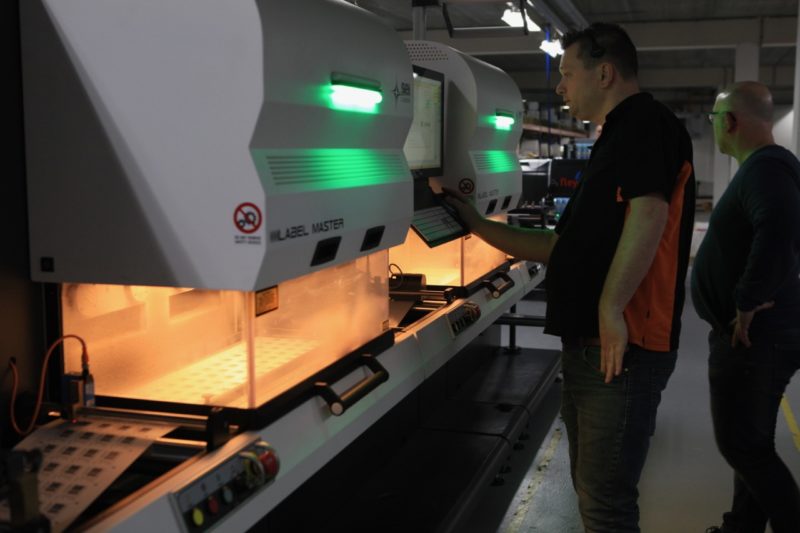 Own production
Richard: "Transport costs from China became too high and I thought that the production of labels should be faster and better. We invested in our own printers and cutters and started on our own. We now have 35 employees and supply more than 50,000 customers throughout Europe." Most of the customers come in online and all business is handled online. The Label Collective Group has a large and diverse customer base, from breweries such as Rigters bier to healthy juice manufacturer Blend New Day and large internet retailers such as Coolblue and Zalando. These companies are interested in variable quantities and variable data. These are also the companies where label is not a core business and who like the fact that the supplier takes care of everything. The strength of the company is quick and correct delivery.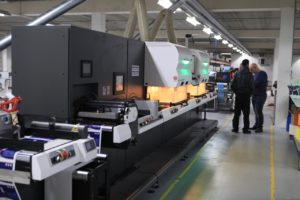 World´s first
Exactly because of these fast delivery times it is important to have dependable machines. This was the reason that Richard Rensen invested in an SEI LabelMaster with double laser stations. This digital roll-to-roll laser die-cutter has a speed of up to 100 meters a minute. The machine is a world´s first, the first to use 4 lasers for cutting. Because there is no need for knifes and there are no change-over times delivery can be same-day. Rensen is very satisfied with the machine. The machine is supplied by Tripa Converting Solutions in Vianen, The Netherlands. Managing Director of the Benelux representation for the Italian brand SEI is Richard de Bruijn.
"For over 30 years SEI has specialized in industrial laser systems for various market segments such as plastics, textiles, paper, packaging and flexible packaging. The SEI LabelMaster is the best in its field". Rensen, who is preparing his company for the future, shares this experience. There is still room for more in the production plant which already has an automated packaging line and a large warehouse. With the acquisition of Durst´s print solution and the SEI LabelMaster the company has taken its capacity and quality to the next level.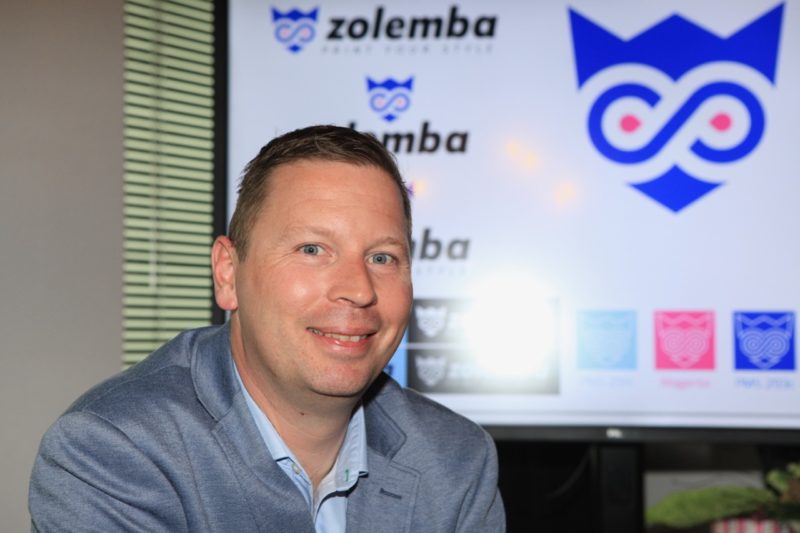 New name and logo
The next phase is a whole new name and logo to consolidate all The Label Collective Group´s activities. The new name will be Zolemba and its pay-off is Print Your Style. Which suggests that Rensen´s company might do more than just labels in future. They are ready for growth in Haaksbergen and the SEI LabelMaster will undoubtedly play a big role.