IPEX Conference Programme free to attend for all IPEX visitors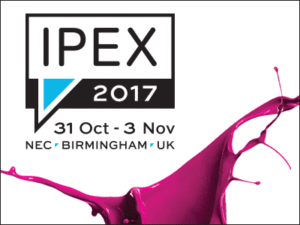 IPEX is not just a tradeshow where you can see the newest machines and software live. It also has an extensive conference programme.
Dscoop will host a series of seminars and Digital Printer organises the Smart Directions conference where the print industry can find inspiration for new solutions and opportunities for growth and profit.
The Centre Stage hosts Q&A sessions, expert panels and keynote speakers who highlight new technology and trends.
Visit the IPEX site for registration and more information about the conference programme via this link.