Laurel Brunner: The price of eco-printing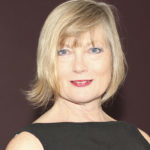 Thirty years ago with the introduction of desktop publishing (DtP), the Printing on Demand (POD) evolution started. Laurel Brunners´ Verdigris blog of this week is about this evolution and the fact that future success is in the hands of (self)publishers who understand the advantages of POD.
Read her longread on our articles page via this link. You will find more readworthy, longer articles there such as PRStories, the Wild Format Series and other articles.