Laurel Brunner: What we can expect from our industry in 2018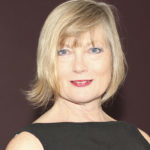 In her first Verdigris blog of the new year Laurel Brunner is not very optimistic about the new technological developments or profitable business models. She expects that companies will increasingly make use of digital technology and the more effective use of big data.
Read her blog via this link about how this would work and why it is important to inform clients about the footprint of electronic media versus print. Which is perhaps the most positive resolution for 2018.