Laurel Brunner Blog: New EU directive for packaging a step in the right direction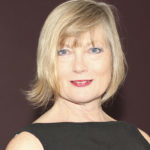 The EU Packaging and Packaging Waste Directive will, according to Laurel Brunner on her Verdigris blog, impact not just the production, but also the design of packaging.
And that is a step in the right direction for the environment.
Read her blog on our articles page via this link about how the European Federation of Bottled Waters took the opportunity to make PET bottles easier to recycle.