HP makes 3D printing in full colour possible for SMEs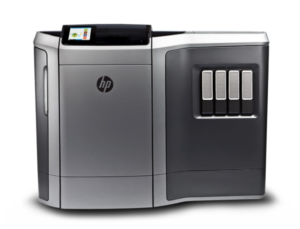 HP brings 3D printing within reach with the extension of its Jet Fusion portfolio, also for SMEs. It can print 3D parts in full colour.
The new Jet Fusion 500/300 series 3D printers has been added to the HP´s Jet Fusion 3D print portfolio range. 3D print technology for printing parts in colour and black/white.
Users will have control over the design up to the voxel level (3D pixel) and will be able to print faster than with any other 3D print solution, according to HP. Depending on the configuration and colour the Jet Fusion 500/300 series is available from $50,000 which makes the technology accessible for SMEs, design companies, universities, research centres.