Ghent Workgroup welcomes new member Stuttgart Media University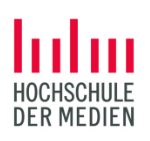 With bringing together the combined know-how of the former University of Printing and Media, and the University of Librarianship and Information, Stuttgart Media University covers a broad spectrum of media expertise: from printed to electronic media, from mass media and media theory to production, and from design to making media available. As an established academic institution, they are now joining the Ghent Workgroup (GWG) as an educational member and thereby commit to fully supporting and incorporating the Ghent Workgroup Specifications into their education programs.
As a reputed international community of industry leaders across Europe and the US, the Ghent Workgroup is committed to producing specifications and sharing best practices for PDF exchange. Its goal is to provide valuable tools and guidelines to automate and test processes in order to promote consistent output results. In October of last year, the Ghent Workgroup released the Ghent PDF Output Suite 5 that allows end users of graphic arts equipment as well as developers of applications that handle PDF files to use this test suite to determine whether their workflows are behaving as expected.
Prof. Dr. Thomas Hoffmann-Walbeck of Stuttgart Media University comments:  "The work of the Ghent Workgroup is very important to us. We have joined the GWG to follow and participate in the process of developing specifications and share this knowledge with the students. We would like to make the work of GWG more popular among the students, so that they can master not only their practical projects during their studies, but above all their work in their future workplaces."
David Zwang, Chairman, Ghent Workgroup, concludes: "We are pleased to welcome Stuttgart Media University as a new member. Our goal is to create practical workflow tools that make daily production tasks easier and faster, and it is important for industry newcomers to receive exact instructions on the different prepress processes, especially in PDF creation, preflighting and production. We welcome the opinions from students of Stuttgart Media University and encourage them to promote the work of the Ghent Workgroup in their future print, publishing, and packaging endeavors."